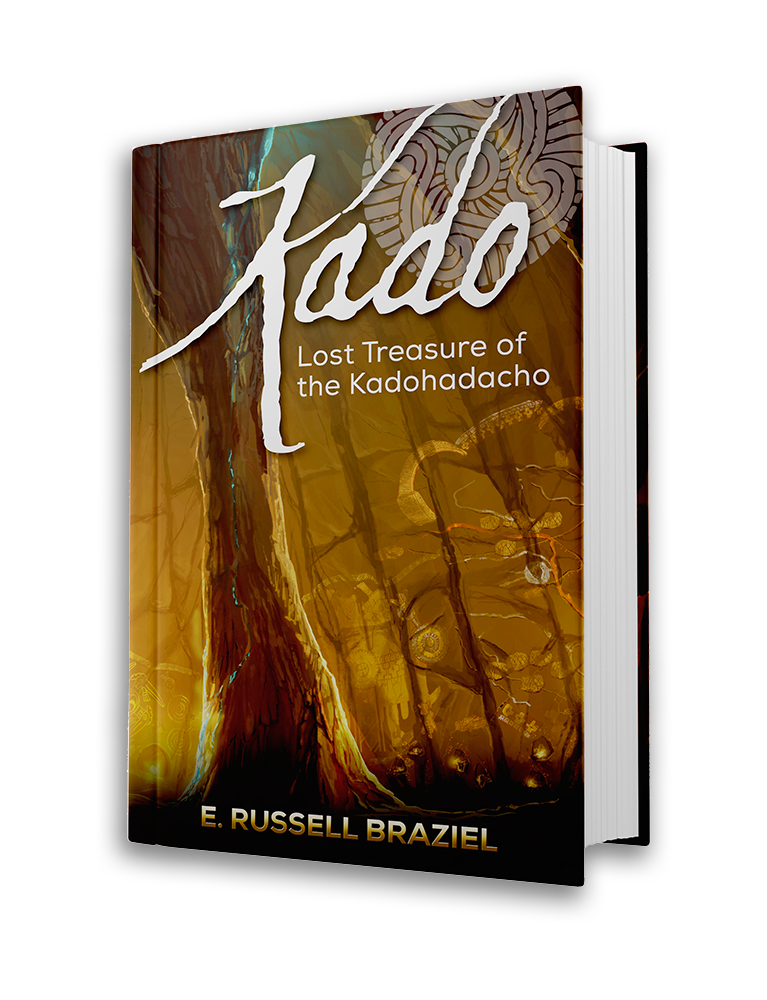 Eighteen-year-old Tom Murrell could never understand his father's dreams of carving a new life out of the wilderness.  He wanted to do something else with his life besides spend it behind a plow, but with the family moving to the Red River in Arkansaw Territory, he was stuck.
Everything changes for Tom when he witnesses the death of Tiatesun, spiritual leader of the Kadohadacho tribe, and is drawn into a raging conflict between the Kado and their arch enemies, a renegade band of Osage.
His new friends Mattie and James say there is no alternative.  They must use a cryptic map, drawn in a bible by Tiatesun in his own blood before he died to find this place called Na-Da-cah-ah.  Only then can Tom be sure that his family and friends will be safe.
But it is a race against time – a race against Wey Chutta's Osage.  Dangers are everywhere. The only chance to save his family is for Tom, Mattie and James to join with six Kado warriors, make sense from the many clues they uncover on their quest, and discover the real Na-Da-cah-ah.
KADO - Coming in October 2019